Details

Published: Friday, 20 July 2018 02:00
Written by Luigino Bruni
Hits: 14
Greater than Guilt/26 - The Bible is a moral exercise to become more human
by Luigino Bruni
published in Avvenire on 15/07/2018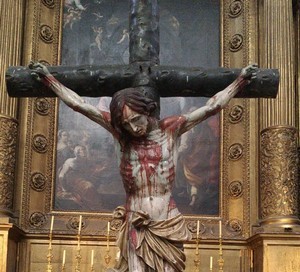 "Plato would be the one to abolish the cries of famous people and to make them the subject of common men and women, so that those whom we say we train for the defence of the country may disdain behaving in a manner similar to them".

Matteo Nucci, Le lacrime degli eroi (Heroes' Tears)
We, men and women, love many things, but above all we love our children. That is why true reconciliation between a parent and a child is among the most sublime joys on earth, perhaps the greatest. The parable of the "prodigal son" is among the most beautiful and well-known parables of the Gospels, also because it speaks of a son returning home and of reconciliation. But when we step out of Luke's parable and write the flesh-and-blood parables of our lives, we realize that the children who have returned almost always leave again. They return to the pig sheds, they squander their share of inheritance again, and sometimes they return to take even the rest that is not their "due" part. The joy of families and communities often has to be found and enjoyed in the period of time that passes between a return and a re-departure, in the space that lies between the "kiss of the father" and the "kiss of Judas".