Details

Written by

Antonella Ferrucci

Hits: 750
Luigino Bruni's series of Bible commentaries in Avvenire continues under the title: "Listening to Life", on the Book of Isaiah.
by Luigino Bruni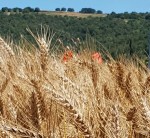 Summary: The song of the vineyard run wild is also a great message for our time. The vineyard is us, our finances, our capitalism and our politics. The prophets do not talk about religion, they sing about everyone's life. The temples are good when they invite us to go out into the squares and the streets.
previous series can be found on the page "biblical series"