Published: 01 March 2015
Written by Luigino Bruni
The Great Transition/9 - Encounters that "light up" spiritual and civil vocations
by Luigino Bruni
published in Avvenire on 01/03/2015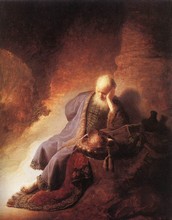 To hide from you I turned off my light,
but you surprised me with the stars.
Rabindranath Tagore
Generative communities and movements have always been those that put their members in a position to repeat the founder's experience in various forms. The same miracles, the same freedom, the same fruits. The history of Christianity is an eloquent demonstration of this: the fruitfulness of the Christian experience can be found in the thousands of communities and movements generated by the same origin that repeated the same experiences of the early days in time and space and have seen bread being multiplied, the lame walk and crucifixes raised. The charismatic experiences capable of a future have always been plural, pluralistic, orchards with many trees, gardens populated by hundreds and thousands of flowers, all equal and all different, growing from the same humus, with colours and scents that are similar or very different. The seed that takes the forms of the land where it grows, creating new personalities that enrich the earth.