Details

Written by

Antonella Ferrucci

Hits: 944
Luigino Bruni's series of Bible commentaries in Avvenire continues under the title: "Listening to Life", on the Book of Isaiah.
by Luigino Bruni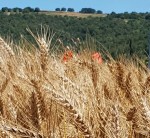 Summary: Liberation in the Bible is liberation from the idols. The 'Hezekiah Cycle' tells us a salvation delivered to protect the people from the idols, by renewing faith. It is a valuable reflection to understand our world of consumption and idolatry.
previous series can be found on the page "biblical series"