Details

Written by

Luigino Bruni

Hits: 156
by Luigino Bruni
published in Avvenire on 19/02/2017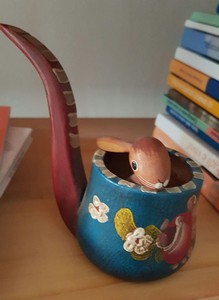 "Workplace spirituality seems to be a significant new management paradigm that business executives can use to improve their organizations by increasing, among others, the levels of organizational commitment, satisfaction and performance of their employees."
Sofia Lupi, La spiritualità nelle organizzazioni (The Spirituality of Organisations)
In the 'spirituality market' the ancient 'Gresham's Law' is making a return: bad money drives out good money. This law made a re-appearance every time two types of currency were being handled in the streets: the good and the false type, neither of them easily recognizable as such. Bad money infested the streets and the squares, and within a short time the good type would disappear from circulation.