Details

Published: Friday, 10 March 2017 11:05
Written by Antonella Ferrucci
Hits: 1563
Clem Fritschi founded RIDIX in 1969. It is a leading business in the mechanical sector in Piedmonte, Italy. Communion was the determining factor of its success, growth and happiness.
published in: Focolare.org on 9/0/2017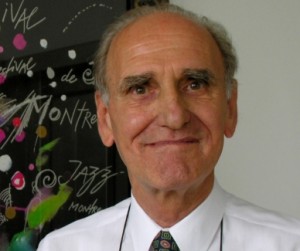 While waiting to meet Pope Francis in Paul VI Hall the anticipation of the 1200 members of the Economy of Communion (EoC) was calmed by several testimonies from entrepreneurs including Clem Fritschi who began like this: "Mine is not the story of a successful man of business, but a love story. After finishing my studies in Switzerland I worked as a warehouseman in London, to learn English. That's where I met Margherita. We fell in love and, since she's from Turin, I decided to find work in Italy. Two years later we got married and had two children. All of a sudden the company I was working for decided to close down. Then a few colleagues and I put together our settlements in order to keep the place going." That's how Ridix, began, a company that has been offering cutting-edge products on the Italian market in the field of precision engineering since 1969.