Details

Published: Sunday, 25 October 2015 05:45
Written by Luigino Bruni
Hits: 1707
Regenerations/13 - Both Saint Francis and Job are inhabitants in it. Just as children.
by Luigino Bruni
published in Avvenire on 25/10/2015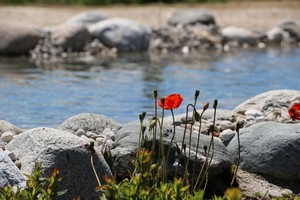 "Ah you don't want to,
you're scared
of poverty,
you don't want
to go to the market with worn-out shoes
and come back with the same old dress.
My love, we are not fond
as the rich would like us to be,
of misery. We
shall extract it like an evil tooth
that up to now has bitten the heart of man."
Pablo Neruda, Poverty (English translation by Donald D. Walsh)
For two millennia the 'Sermon on the Mount' has been trying to resist the attacks of those who have tried to reduce it to something else, to turn it into ridicule or an unnecessary comforting exercise. This fight against the simple radicalism of the beatitudes is particularly clear and strong in the case of the blessedness of the poor.