Details

Published: Friday, 10 February 2017 23:00
Written by Luigino Bruni
Hits: 422
On the border and beyond/4 - A "famine of gratitude" fills the world of the damned
by Luigino Bruni
published in Avvenire on 12/02/2017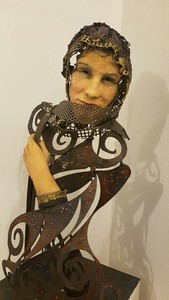 "Affliction is by its nature inarticulate. The afflicted silently beseech to be given the words to express themselves. There are times when they are given none..."
Simone Weil, Human Personality (English translation: Richard Rhees)
Merit is the great paradox of the economic cult of our time. The first spirit of capitalism was generated from the radical critique of Luther's theology of merit, but that "rejected stone" has now become the "cornerstone" of the new capitalist religion, which is emerging from the heart of the very countries built on that ancient anti-meritocratic Protestant ethic. Salvation for "sola gratia" and not through our own merits was placed at the centre of the Protestant Reformation. It was also a revival of Augustine's polemics against Pelagius (Luther was an Augustinian monk), a millennium later. The anti-Pelagian criticism was essentially a surpassing of the ancient idea that the salvation of the soul, the blessing of God and heaven could be earned, purchased, bought or earned by our actions. The theology of merit also wanted to imprison God within the meritocratic logic, forcing him to punish and reward based on criteria attributed to him by theologians.