Details

Published: Saturday, 20 February 2016 22:00
Written by Luigino Bruni
Hits: 1619
Naked Questions/16 - After all, what matters in life is its end, not business
by Luigino Bruni
published in Avvenire on 21/02/2016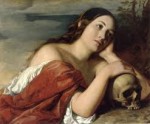 "Besides being wise, the Preacher also taught the people knowledge, weighing and studying and arranging many proverbs with great care. (...) The words of the wise are like goads, and like nails firmly fixed are the collected sayings; (…) The end of the matter; all has been heard."
Ecclesiastes 12,9-13
It's difficult to read great books. It would take meekness of mind, freedom of spirit, purity of heart, and above all poverty: not to have anything and not to defend anything. Some books and the great works of art come to us in our graves, and repeat to us 'come out'. But we do not manage to get out if we are not naked and poor in as we encounter the author who speaks to us and calls us, if we do not get rid of the shroud, leaving it 'wrapped up in a separate place'.