Details

Published: Sunday, 03 May 2015 05:00
Written by Luigino Bruni
Hits: 24
A Man Named Job/8 The truth in life is found in the ever renewing questions of the poor
by Luigino Bruni
published in Avvenire on 03/05/2015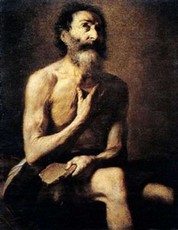 "... And I am not waiting for anybody: / Between four walls / Astonished of space / More than a desert / I am not waiting for anybody: / But he must come; / He will come, / if I resist, / To blossom not seen, / He will come all of a sudden, / When I least realize: / He will come almost pardon / Of what he makes die, / He will come to make me certain / Of his and my treasure, / He will come as a relief / Of my and his pains, / His whisper / Will come, perhaps it is already coming."
Clemente Rebora, Canti Anonimi (Anonymous Poems, English translation by Roberto Filippetti)
In people, communities, civilizations and faiths, there is a cycle that alternates between faith and ideology, religion and idolatry. At the beginning of the journey we are seduced by a voice that calls us: we believe, and we set out. But after travelling a certain stretch of the road, which is sometimes very long, we find ourselves almost always inside an ideology, if not idolatry. It is a most likely, perhaps inevitable outcome, because ideology and idolatry are natural products of faiths and religions. The honest and naked reading of the Book of Job – it comes as no surprise that it is in the middle of a Bible whose chief enemy is idolatry - is a powerful treatment of these serious diseases of religions, because it forces us to quit the answers that we have matured and acquired by hard work for the good part of our life in order to return, humble and true, to the first questions of youth.