Details

Published: Sunday, 28 June 2015 05:00
Written by Luigino Bruni
Hits: 54
A Man Named Job/16 - As long as we are able to ask questions we are free, even with God
by Luigino Bruni
published in Avvenire on 28/06/2015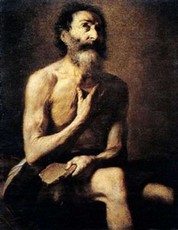 I returned to Job, because I cannot live without him, because I feel that my time, like all times, is that of Job; and that can only be left unnoticed because of a lack of consciousness or because of illusion.
David Maria Turoldo, Da una casa di fango – Job (From a Mud House – Job)
It is not uncommon that the poor are so deprived of their dignity that they are not even asked why they are poor. We tend to convince them that the fault lies not in our lack of answers but in their questions that are wrong, cheeky, arrogant and sinful. The ideology of the ruling class convinces victims that seeking reasons for their misery and for the wealth of others is illegal, immoral, perhaps even irreligious.