Details

Written by

Luigino Bruni

Hits: 607
The Dawn of Midnight/1 - Destiny and freedom in the encounter with the absolute
by Luigino Bruni
published in Avvenire on  23/04/2017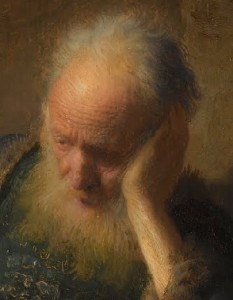 Hear, you that love, 
You that yearn, 
You bereaved:
In your eyes' desire our life begins, 
In your hands our breakthrough, to the blue air – 
We're there in the smell of the dawn.
Already you're breathing us in, 
We enter your sleep, 
Strike root in the dream-soil. 
Funereal night 
Then nurtures our growth, till 
Our eyes open to yours. 
And we cry.
Nelly Sachs In the Dwellings of Death (Chorus of the Unborn - English translation by Andrew Shanks)
Prophecy is one of the capital goods at all times and everywhere - for every society, for all communities, for every person. Therefore, when the big crises strike, prophecy becomes a primary necessity, precious and essential, just like water or respect.