Details

Published: Thursday, 11 August 2016 15:35
Written by Antonella Ferrucci
Hits: 2507
This is the strategic possibility to contribute to the ensuring of an economic development based on condivision. The EoC is making a public appearance and the writings on the following pages bring the news of it.
by Alberto Ferrucci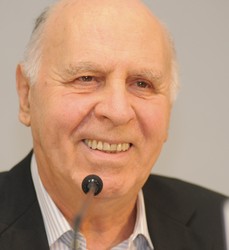 from "Economia di Comunione - una cultura nuova" n.43 - Editorial insert of Città Nuova no. 7 - 2016  July 2016
Twenty-five years ago, Chiara Lubich had the courage to propose the alternative of the Economy of Communion to a world full of euphoria over the rise of liberal economy after the collapse of the Berlin Wall. Her proposal was appreciated at the time, but it was mostly considered just a utopia for good people. As a result, today, after a quarter century of liberal economy, we have a concentration of wealth in the hands of the few operators of global finance. Over the years this global finance has managed to absorb a significant part of the resources produced by real economy, subtracting it from investment, research and the creation of new work opportunities.