Details

Published: Wednesday, 10 October 2018 09:00
Written by Luigino Bruni
Hits: 198
Surpluses and misalignments/6 - One sees God by looking into the eyes of men and women
by Luigino Bruni
published in Avvenire on 07/10/2018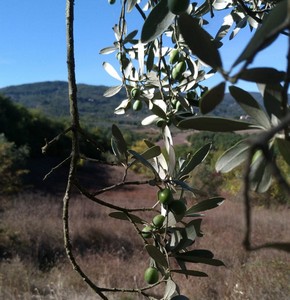 "With Moses we see the end of the mountaineering of sacred history, which began in reverse, downhill, with Noah who finds himself docked at the top of the Ararat with his basket boat and from there descends with the saved representatives of zoology..."
Erri De Luca, Upside Down (rough translation)
Western civilization was built around the idea of wealth and development - understood as the accumulation of things and as growth. This principle of quantity was then united with the ancestral conviction that purity and perfection are at the top and imperfection at the bottom; that the impure has to do with the earth and with the hands, and the pure with the sky. That the spirit is superior because it isn't matter, it isn't body. And so the types of work that touch the earth and make use of the hands are low, impure, worthless, while those that use the intellect are noble, high, spiritual, holy. This archaic vision of good life as "growing upwards" has almost penetrated the entire Bible, despite the hard struggle in which the prophets, the books of wisdom and Jesus have engaged with it. And, with the help of a spirit of Greek philosophy and Gnosticism, we found ourselves in a Middle Ages and so in a very unbiblical modernity, with treaties of mysticism that read spiritual life as a climb of the "beloved mountain", as an accumulation of mystical goods, a fight against the body and the flesh. We have therefore extended the law of upward growth also to spiritual life, imagined as an increase, an ascent and liberation from the body to fly lightly in the sky of the spirit.