Details

Published: Thursday, 21 June 2018 05:00
Written by Luigino Bruni
Hits: 25
Greater than Guilt/21 - No rhetoric stands: every war is fratricide
by Luigino Bruni
published in Avvenire on 10/06/2018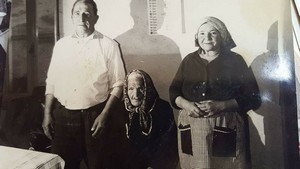 "Rabbi Pinhas said: 'Whoever says that the words of the Torah are one thing and the words of the world another, must be regarded as a man who denies God'".
Martin Buber Tales of the Hasidim (English translation by Olga Marx)

When I was a boy, in my village to say a human person, we said "cristiano" (actually: cristià in the Ascoli dialect), that is, Christian. For a long time I thought that "Christians" was the name of human beings. I didn't feel it was a religious word, and most of my people used it without knowing that this very common term came from religion. Christians were men, Christians were women.