Details

Published: Thursday, 18 May 2017 20:00
Written by Luigino Bruni
Hits: 34
The Dawn of Midnight/4 – The truth makes you suffer but it also generates real freedom
by Luigino Bruni
published in Avvenire on 14/05/2017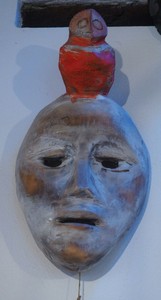 "I hope with all my heart that you will absolve me, I do not enjoy the idea of ​​going to prison like a hero, but I cannot help but explicitly declare that I will teach my boys what I have taught them until now... If we cannot save humanity, we will at least save the soul."
Don Lorenzo Milani, Letter to the military chaplains, letter to the judges
The illusory ideologies that develop and grow during the great and long crises are, perhaps, the most dangerous and devastating ones because their specificity is in negating the crisis. The present is lived as a time of waiting for some miraculous event, a new secret revelation that will save everyone, and the community is doped with a spiritual opium that deepens and exacerbates the crisis. It is a manipulation that lasts until the evidence reaches the point beyond which negation becomes impossible. But the "point of no return" sometimes becomes almost unreachable, because the strongest and most powerful ideologies can push the elaboration of the ideology of the crisis far ahead, and even the catastrophes and total collapses tend to be interpreted ideologically. There are entire communities destroyed by ideology, with some surviving members who continue to deny what's evident and search for the confirmation of their previous ideological predictions among the rubble.