The first Lab School of the Economy of Communion ended yesterday, on Thursday 8th September at Lionello Bonfanti Business Park.
by Giulia Pongiglione and Nacho Alonso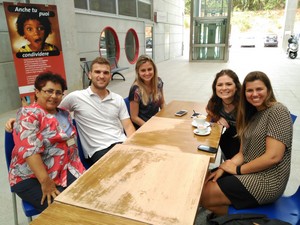 Five days of school and lab that saw a number of presentations by professors, entrepreneurs and experts from the world of communication which gave all of us a lot of inspiration and tools to work on the ways to communicate the EoC values and life in the entire world.
The topics we have treated include crowdfunding, SEO (Search Engine Optimization), storytelling and branding.