Details

Published: Saturday, 26 June 2010 07:14
Written by Alberto Ferrucci
Hits: 7408
An inclined plane
By Alberto Ferrucci
From "Economy of Communion - a new culture" N.31 - May 2010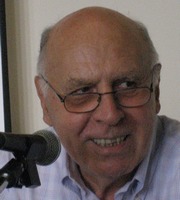 Many are touched by the fact that EoC businesses allocate profits for those in need and also for the spreading of a new humanism; others object because they say that this practice is not new. Another person, reading the EoC report about profits was astonished because if the shared profits are divided by the number of businesses, the average result of each one's contribution is meager.
And yet, the cultural impact of the commitment, passion and witness of the EoC entrepreneurs, businesses and scholars on today's society cannot be denied. It is this impact that led Benedict XVI to mention the economy of communion in his encyclical, Caritas in Veritate. Evidently, the simple sum of shared profits does not completely describe the development of the project and just how precious this way towards fraternal economy is for humanity.
In fact, in 1991, Chiara Lubich's proposal to share profits was not launched in a generic way to all people but to those people who already shared the culture of giving. These were people who were trying to become saints where life's circumstances and their work had brought them. They were already practicing agape: loving first with hope, without expecting the other to love in return.