Details

Published: Thursday, 27 April 2017 13:51
Written by Antonella Ferrucci
Hits: 1255
Carmen Bollea De Santos, Argentinian entrepreneur from Tucuman left us yesterday early morning.
by Carmen de Amarillo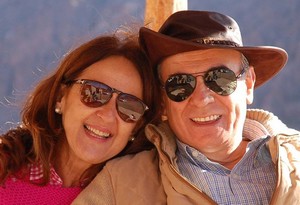 It's not easy to describe Carmen. If I had to pick one word, it would be "cyclone". Wherever she showed up she revolutionized everything ... And she managed to be everywhere: at the birthday of the bishop's mother, in the field, in the Federation of Argentinean Businessmen, in the EoC meetings... She was interested in everything and she wanted to record everything. She never gave up until she managed to keep going.