Details

Published: Tuesday, 15 May 2018 06:34
Written by Antonella Ferrucci
Hits: 237
A married businesswoman, married with two children, Simona Rizzi is president of a consortium of Il Gruppo Tassano, Italy which operates according to the Economy of Communion.
published in Focolare.org on 14/05/2018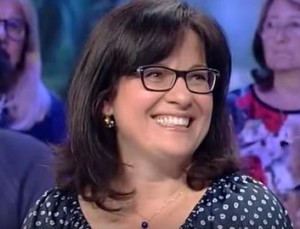 She lives and works in the province of Genoa, in a city of the North West, a very pleasant area between the sea and the mountains. Her role as president of one of the consortia of the social enterprise network with about seven hundred employees in the social service sector, welfare and job placement for disadvantaged people and regional representative of AIPEC (Italian Association of Entrepreneurs for an Economy of Communion) have in no way diminished her spontaneity and simplicity. Her testimony was closely listened to during a conference at the Italian Embassy in the Vatican, on May 3, 2018.