Details

Published: Tuesday, 08 May 2018 17:34
Written by Luis J. Calfa
Hits: 660
Prophetic Economy, the event for all those committed  to give solutions to social and environmental injustice, organized by EoC and other partners, attracts people with  vocation of all the ages.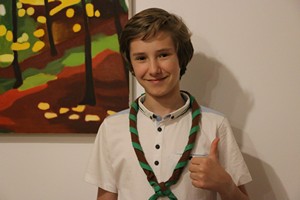 Luis, a 12 years-old Scout from Slovakia, explains why, according to him, this event is important , and invites everybody to candidate their good practices on the competition Prophetic Economy in Practice.
One day I was discussing with my mom about my thoughts on the current situation in the world.  That I'm concerned about the politics, wars and conflicts.    I was telling her that I'm very often thinking about humanity as a civilization evolved on small planet called Earth. We created our own politics and policies, a system for living. We need air for breathing, water and food for consuming. Trees are developing oxygen and thanks to them, we can breathe.