Details

Published: Wednesday, 15 May 2013 15:32
Hits: 2593
A few of the major crusaders for a civil economy in Italy promote the Civil Economy School (SEC), established in the Lionello Business Center on May 19.
By Antonella Ferrucci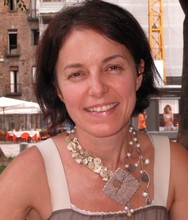 We interviewed Silvia Vacca, the young entrepreneur of the renewable energy worker and producer cooperative Etica nel sole. She is from Turin and has a 5 and an eight year old boy. She worked hard to start up the SEC and is the chairman of the board. 
What is SEC?
It is the acronym for Civil Economy School in Italian (Scuola di Economia Civile). Through research and studies, the school intends to promote a human-centered civil market where people's needs, aspirations and progress come before economic growth.