The EoC project
Spread
In these first years the project has had immediate echo not only in Latin America where it was launched, but also on other continents.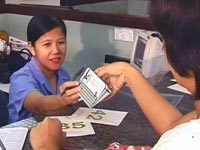 In October 2015 there were 811 member companies of various dimensions:
Europe 463 (of which 263 in Italy)
Latin America 220
North America 26
Asia 18
Africa 84
The doubling of the number of African companies compared to the previous census is to be noted. This new economic culture intends to promote a new concept of economic action which is not only utilitarian, but aimed at the integral development of man and society.