Details

Written by

Antonella Ferrucci

Hits: 661
Those who feel they must answer the call to building an economy of communion know that in order not to get lost they must look at the world from the perspective of those who are the last.
by Luigino Bruni
from the EoC Report 2016 on the "Economy of Communion - A New Culture" - Editorial insert of Città Nuova n.2/2017 - february 2017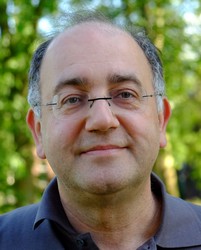 The charismas are the continuation of the action of the prophets in the present. To understand St. Francis of Assisi or Chiara Lubich we must first of all think of Isaiah, Jeremiah, Ezekiel and Moses. They are very similar, if we take a good look at these ones and the others. They all have met the Voice, they listened to it, they received a call, a task and they freed slaves. They then followed that voice and performed their task throughout their life and died before reaching the 'promised land'. They could only see it from a distance, because the promised land is always that of our children.
We do not understand the Economy of Communion if we do not think of it as an expression of the prophetic principle of the world. Those who have had the gift to live it, and those who, like us, got to know it in the world in these 25 years, have rewatched peoples leave Egypt, the sky open and the cherubs come down, a 'remnant' return from exile and crucifixes rise. Nothing more, but nothing less, either. If we had been more faithful we would have seen many more miracles, but, even in our infidelity, we have been flooded by miracles. The EoC will continue to see miracles for another 25, 50 or even 1000 years if it continues to be a prophecy.