Details

Written by

Antonella Ferrucci

Hits: 758
Luigino Bruni's series of Bible commentaries in Avvenire continues under the title: "Listening to Life", on the Book of Isaiah.
by Luigino Bruni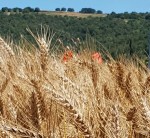 Summary: The time of exile can become a time of salvation if the prophets reach the abyss of the people, and from there announce a new path through the desert. This is the power of prophecy, especially in times of defeat and failures.
previous series can be found on the page "biblical series"