Details

Written by

Luigino Bruni

Hits: 1320
On the border and beyond/7 - The sacred tool that can buy anything. But how long?
by Luigino Bruni
published in Avvenire on 05/03/2017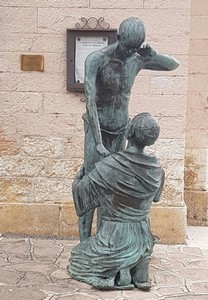 «In a world where money can buy anything, money becomes everything.»
Giacomo Becattini, From a Private Conversation
From the dawn of civilization, money has always had the invincible tendency to enter the territory of the sacred. The keepers of the sacred have always sought to keep the flow of money in its banks, but at certain times in history money and the sacred became allies and gave birth to idolatrous cults and many variations of the "markets of indulgences". In our time, the flooding of money has generated a much more radical and pervasive economic cult than that of the previous ages. But this new religious pathology is not generating antibodies and reformers who would be able to understand the seriousness of this new global market, and react effectively.