Details

Written by

Luigino Bruni

Hits: 1479
The Dawn of Midnight/2 - Beyond the sea of slavery, where the idols die
by Luigino Bruni
published in Avvenire on  30/04/2017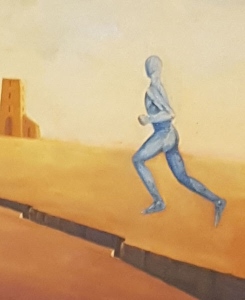 "When he brought the ready drink to Jeremiah's bedside, he was breathing quietly in his sleep. "Since I cannot hide it from the world, how can I hide it from you?" ..."Hide what?" (...). "The Lord was with me... And his voice spoke to me. And his voice is sending me away from here." Abi's eyes filled with tears. She did not cry because the Lord had come to him. Shouldn't she be proud of all the women of Jacob? And yet Abi's heart broke with sorrow for the election of her son."
Franz Werfel, Hearken Unto the Voice
There is a conflict, a radical tension, between the prophets and power. For many reasons, but above all because the prophet, by his task and vocation, can see the natural tendency of every power - above all the one dressed in a sacred mantle - getting distorted and turning into tyranny.